Design Thinking in 90 minutes
webman
The Crown Prince Foundation and IBTECAR Consulting are organizing Design Thinking in 90 minutes workshop.
In 90 minutes, you will be taken through a full Design Thinking process. It is a fast-paced activity where participants pair up to work in a team and apply the design thinking process through developing a customized solution using only pens and papers. NO PREVIOUS DESIGN EXPERIENCE REQUIRED.
By the end of the workshop the participants will have basic understanding of the design thinking process introduction to solutions development with high impact.
This session will be moderated by a certified design thinking facilitator by "SAP" Germany.Eng. Jamil Al-Khatib will show us how design Thinking is a framework that helps in solving complex problems in a rapid changing world. It would help in leading to innovations that focus on understanding human values and combine them with business and technology.
Partnership : Crown Princess Foundation & TechWorks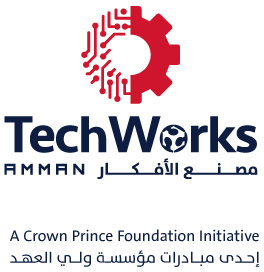 Date & place : 13-1-2019 ,King Hussein Business Park , TeckWorks