Description: 
Innovation in Packaging training was conducted by Mr. Jamil Alkhatib in collaboration with Euro-Jordanian Advanced Business Institute (EJABI) and National Fund For Enterprise Support (NAFES) in the first week of September 2019.
More than 8 companies from different sectors like food, cosmetics, medical and industrial sectors were engaged in the training and explored different areas of innovations and trends in packaging through design thinking, 3D printing and smart packaging.
The training covered various activities and innovation case studies that indicated the package is no long just for containing the products but also play core value of the product.
We are very proud in our cooperation and the engagement of the industry.
Follow us and stay tuned for our trainings and sessions in the coming period!
Partner:  EJABI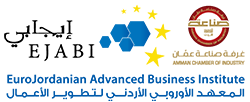 and Nafes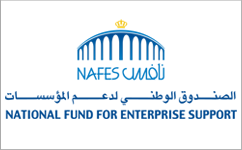 Date & place: 2,3,4-9-2019, EJABI