Description :
The "Big Bang Innovation" is an interactive session with a small group of people by which we discuss innovation & entrepreneurship concepts in terms of science and business with the help of "The Big Bang Theory" TV series utilizing the funny sketches. Our main aim through "the big bang innovation" program is to enhance and refresh the basic skills every person has and to fill the knowledge gaps related to entrepreneurship in a different and a funny approach.
The Big Bang Theory is a comedy series about four young scientists who know all about the world of physics, and one girl, who gives the physics world a real spin.
Join the session and learn practical experiences while having fun.
This session was part of our Internet of Things (IoT) Innovation program by Umniah and IBTECAR aims to enable entrepreneurs and innovators to move their creative Hi-Tech ideas into realizable products. The program will help the entrepreneurs of Jordan to gain technical skills to develop the proof of concept (prototypes) of their products besides gaining innovation and business skills to test and validate the concepts with the potential customers.
Date & Place : 13/8/2018 , King Hussein Business Park Building 23 (Grow).
Partners: The Tank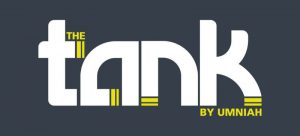 Video:  

Slides: